Small business are the backbone of the American economy. If you are a small or micro business owner, you should learn all you can about running your business and work with a competent CPA to advise you.
I semi-retired in June 2022 and no longer offer tax or business consultations.

Articles on record keeping in a micro business
Websites
My other websites may be helpful.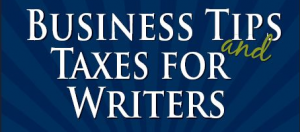 TaxesForWriters.com
This site is for writers, authors, self-publishers, freelancers, etc. to understand the business side of writing and publishing.

MicroBusinessForTeens.com
Although it is focused mainly on teenagers, all small business owners may benefit for the articles and links I have posted there.
My Small Business Startup Guide
I share this 9 page guide with many of my clients that are interested in starting a business. Its short but sweet with information about basic record keeping, deductible expenses and even a sheet to summarize all their expenses at tax time!
My Small Business Expense Form
Many small or micro businesses do their own record keeping and only need a CPA services to prepare their tax return.  This one page form is helpful for summarizing all small business expenses making tax preparation easier and less costly.