Offering clear information on taxes and business to micro business owners, homeschool nonprofit organizations and  writers!
I'm Carol Topp a CPA (Certified Public Accountant) specializing in taxes for writers, micro business consulting (especially for teenagers), and nonprofit consulting, especially for homeschool organizations. I work from my home office in Cincinnati, Ohio.  I also enjoy public speaking, writing magazine articles and helping nonprofit organizations.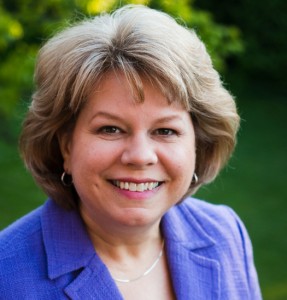 To contact me, e-mail works best.  You can e-mail me at Carol@CarolToppCPA.com
or if you are a homeschool leader Carol @HomeschoolCPA.com
Professional Affiliations
Certified Public Accountant (CPA) licensed in Ohio since 2000
Author
Taxes for Homeschool Business Owner.
This ebook is a great resource for tutors or teachers for a homeschool program paid as an Independent Contractor, Classical Conversations(R) Directors, CC tutors, coaches, musicians, artists, etc. hired to teach at a homeschool co-op.
The ebook is 60 pages long and contains chapters on Business Start Up, LLC status, Tax Deductions, Tax Forms, Paying Yourself and Others, Businesses Using Churches and Should My Homeschool Program Be a Nonprofit?
Available at HomeschoolCPA.com/TAXESHSBIZ
Business Q&A for CC Directors: Answers You Need to Run Your CC Business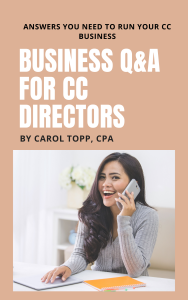 This 50 page ebook is a collections of questions CC Directors have asked the HomeschoolCPA, Carol Topp, CPA over the past few years.
Carol answers each question and cover topics such as:  LLC status, nonprofit, ministry or business, checking accounts, record keeping, relationship with your church-host: taxes for the church, tax forms to file, 1099-NEC, tax deductions and Independent Contractor or employee classification.
Written in an easy to understand question and answer format.
Available at Business Q&A for CC Directors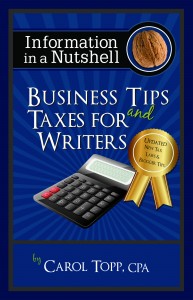 Information in a Nutshell: Business Tips and Taxes for Writers.
Clear information on unclear topics such as business structure, taxes, record keeping and sales for freelance writers, authors and self-publishers. "Essential for setting up your business, minimizing your mistakes, and maximizing your profits!"
Updated for new tax law changes!
Read more at TaxesForWriters.com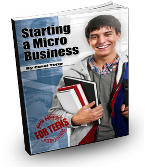 Micro Business for Teens book series. The first two books, Starting a Micro Business and Running a Micro Business will help a teenager launch a successful micro business. The third book, Money and Taxes in a Micro Business, helps the micro business owner to stay successful.
The Micro Business for Teens Workbook accompanies the books and helps a student apply what he or she has learned.
Available at MicroBusinessForTeens.com/products
Books for homeschool leaders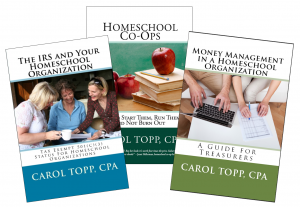 Homeschool Co-ops: How to Start Them, Run Them and Not Burn Out,
The IRS and Your Homeschool Organization

Money Management in a Homeschool Organization
Paying Workers in a Homeschool organizations
are all written to help homeschool leaders start and run a homeschool organization.
Learn more at HomeschoolCPA.com
Public Speaking
Ever since high school drama, I have enjoyed public speaking. I  present workshops on money management, business start up, taxes and nonprofits  at writers conferences and homeschool conventions. Some of my presentations include:
Micro Business for Teens
Taxes for Writers
How You or Your Child Can Become a Published Author
The IRS and Your Homeschool Group
Homeschool Co-ops: How to Start Them, Run Them and Not Burn Out
Please visit my Speaker page for detailed workshop descriptions.
I am available for radio and podcast interviews and workshops.
Please contact me for my fee and booking information.
Podcast
I have hosted a podcast originally called The Dollars and Sense Show, but now the Homeschool Leader podcast at Ultimateradioshow.com/dollars-sense/
Magazine Articles
I took a writing class in the winter of 2005 (during tax season, what was I thinking?) and found that I enjoy writing magazine articles including:
Pursuing Their Dreams: Career Exploration for High School Students, published in the Spring 2006 issue of The Old Schoolhouse magazine and at Crosswalk.com.
Organizing a Homeschool Group for Success in the Nov/Dec 2006 issue of Home Education Magazine
Building a Strong Homeschool Organization for The Old Schoolhouse magazine Winter 2007
Insurance for Homeschool Groups for The Old Schoolhouse magazine Winter 2007 issue
Teenagers and Taxes for the National Association of Tax Professionals published August 2007
Easy Fund Raisers for Homeschool Groups, the Old Schoolhouse magazine

Conflict in a Homeschool Group for  The Old Schoolhouse magazine Winter 2009/10 issue
The Best Micro Businesses for Teens for  The Old Schoolhouse magazine Fall 2010 issue
Community Service
I have served on the boards of several local, non-profit organizations, usually as treasurer or on the finance committee, such as these:
NEEDS, a 501c3 food pantry and emergency assistance charity, treasurer since 2018
Montgomery Community Church Treasurer
Church Audit Committee & Trustee
PregnancyCare Cincinnati Finance Committee
American Heritage Girls, Inc. Finance Director
Mason, Ohio Homeschool Co-op Treasurer
Student Ministry Team (Youth Group Parent board)
Save